The Little Black Bestiary: "A Dragon's Treasure"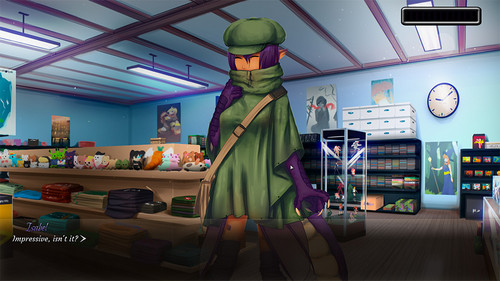 Our Patreon page is now live!

With your support, we will be able to provide both quality and quantity; producing more episodes more often with additional content and features!

That said, I'll admit we opened this page a little on the early side; perhaps even prematurely, so there are some things I would like to clear up:

1. This current episode "A Dragon's Treasure" will be completed regardless of whether or not the Patreon receives funding. Even $0. The cost of producing the entire episode has already been personally covered by myself. (Current lead developer) Expected release date is next month.

2. This episode will not be paywalled. It will be available for free to everyone; Patron or not. Patrons can get access to our WIP test builds (that would otherwise just be for our internal use) but the final published product will be posted here; and elsewhere.

3. Any funding received will be put towards producing future episodes; primarily towards commissioning art assets. More funding = more art = more characters with more cgs and scene variants.
4. Patrons will get to vote on what content gets added to future episodes and which characters get added sooner; so please consider becoming a patron if you want to help speed up production and increase the chances that future episodes will cater to your specific interests.

5. You still won't need to be a Patron to play or support the game. We would prefer that The Little Black Bestiary remains a freely available series; so being a patron will not be required for enjoying future episodes either. You can also support us and help the game to grow by helping us to spread the word about it if you like what you see; and by submitting feedback and bug reports to us.

Aside from Patreon and here on itch.io, you can follow us on Twitter and Tumblr to keep updated on development progress.
Files
Test Build Demo V 0.11
76 MB
May 10, 2018
Get The Little Black Bestiary: "A Dragon's Treasure"